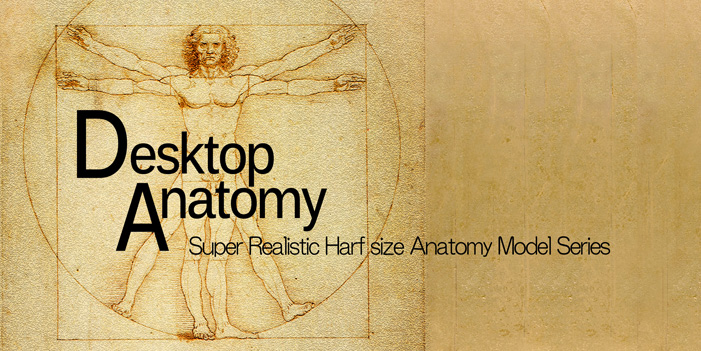 Our Product made by hand of sculptor. with many reference (anatomy book illustrations · MRI / CT / X-Ray image). It is not physical replication from the sample or the medical data.
Introduction
Product Summary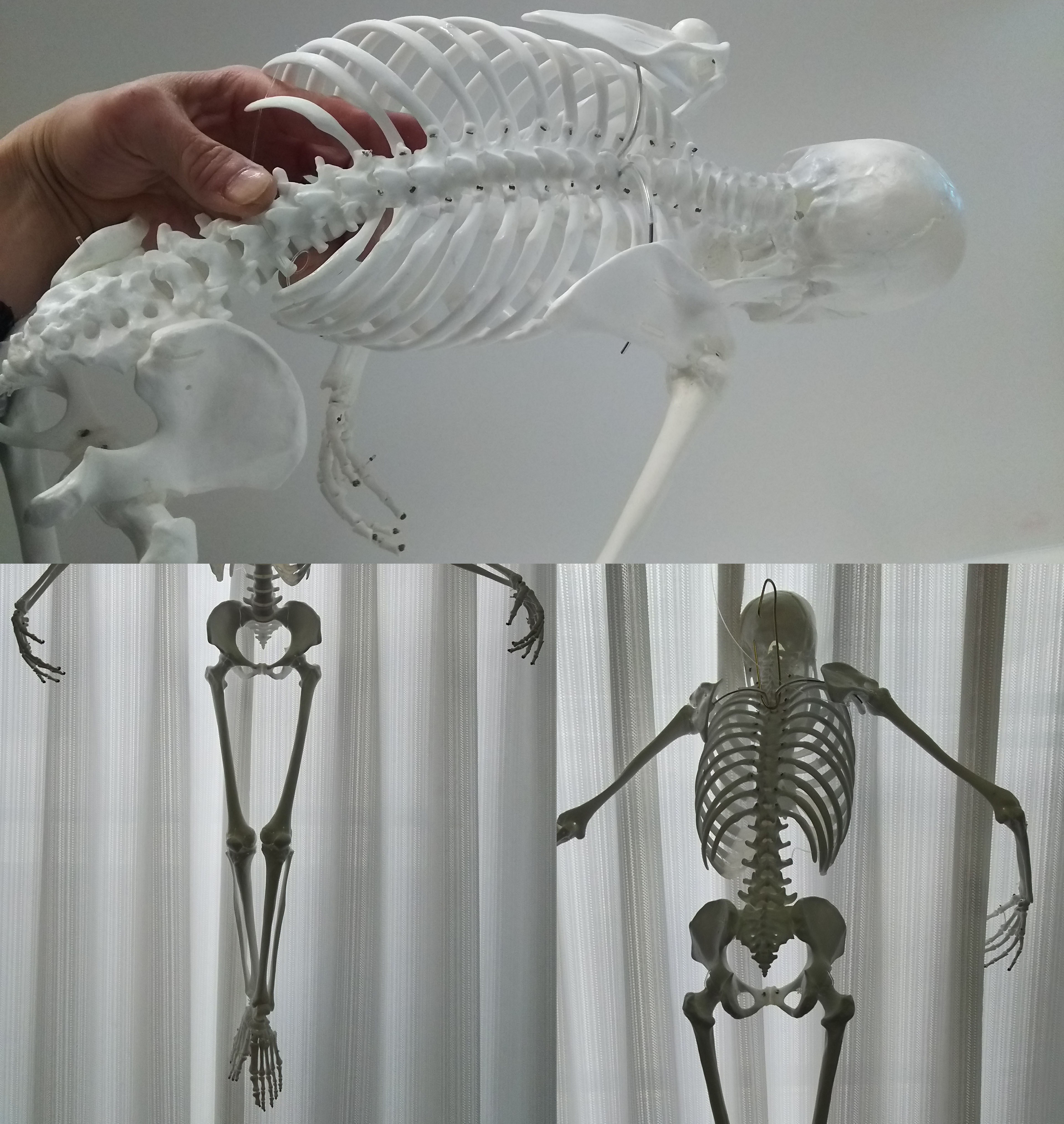 Photoalbum: https://photos.app.goo.gl/C7igndj79LWzyqTM2
We introduce It is an introduction of the human body skeleton model will be released in September 2014. natural cast model of "life-size" is ... you do not want to have to keep at home. Against it . Form of Small model is inaccurate to the extent laughable The high-precision model that we will introduce it to a desktop size! You can move to the bone of the fingertip is very flexible. Compact, lightweight, easy to handle and will deliver as familiar ones more accurate human body model. Used by many Doctors / Chiropractors Physical trainers as Franklin Method / Pilates / Yoga / Dance / Sports etc. and creators, such as shaping / drawing. 1/2 size compact and lightweight · By connecting all the bone parts with flexible materials instead of metal fittings without integrating parts "Extra unique flexible movements that is no other product" is possible. Contact: info@desktop-anatomy.jpn.org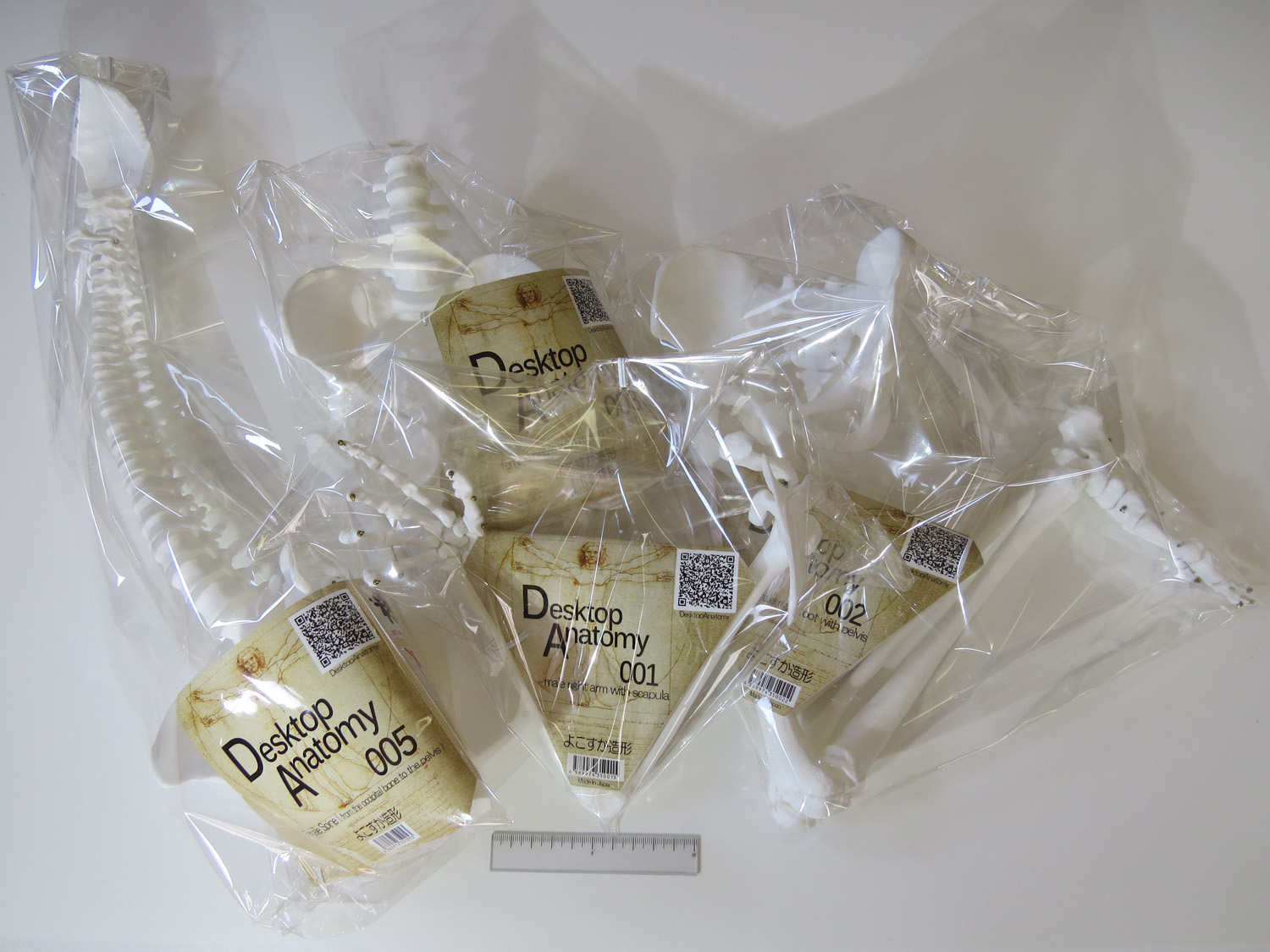 Introduction of a movie!
In this series, we have released the current five products.
010 1/2size female fullbody skeleton-model ¥ 84,000 
001 1/2size male right arm with scapula ¥ 9,800 
002 1/2size male right foot with pelvis ¥ 10,800 
003 1/2size female pelvis with reference of BPD 9.0  ¥ 7,300
004 3/5size male skull with Cervical spine ¥24,000( out of order)
005 1/2size female Spine ( from the occipital bone to the pelvis ) ¥ 8,300
And later, By a combination of series Systemic skeletal of both gender so that you can configure we are developing. about the connection part . we use the material that enters the hand anyone can get in DIY shops and handicraft shops You can also reclassified yourself. At the same time, we will continue to promote models of other organs.
Product Features
In addition to the feature "Small lightweight and easy to handle, the exact form" and So that you can check in the video, There is flexibility of movement about detail of joint it is major feature of this series. I would like to use for a variety of purposes · For medical and commentary learning medical anatomy · For the communicate of doctors and patients · For simulation of exercise and sport · For reference of all creative activity and artistic · For shop display and hobby applications